Waterproof Heated Gloves
Get ready to tackle the cold weather... Introducing the
Waterproof Heated Gloves
The
Waterproof Heated Gloves
are the perfect accessory for anyone who enjoys outdoor sports such as skiing, snowboarding, and sledding, motorcycle or bike riders, those people who work outdoors, as well as anyone who is suffering from the cold winter.  
The
Waterproof  Heated Gloves
are the ultimate winter gloves,
durable
enough to tackle any winter condition or cold-weather activity you can conjure up! The gloves not only protects your hands from snow and ice, but actually heats them to the tips of your fingers, for
long-lasting warmth and comfort

.
These gloves have the perfect amount of heat to take the chill off while riding my bike in the cold weather. They are made from very high quality material and are quite comfortable. This is the first pair I ordered and they work great.  Looking forward to using them this winter.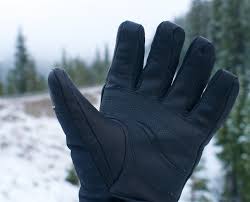 The gloves are without a doubt waterproof and well insulated,  I love them. I walk every morning. Sometimes it gets below 0. These keep my hands toasty unless for a long time. They also aren't too bulky or uncomfortable. Also, they get warm enough that I turn them off even before my walk is over.
Get ready to tackle the cold weather...Introducing the 
Waterproof Heated Gloves
KEEP YOUR HANDS WARM FOR HOURS!
The Waterproof Heated Gloves are built with an innovative design & weather resistant construction to provide a long-lasting, warm and comfortable experience. The gloves can last up to 8 hours of warmth.
The Waterproof Heated Gloves provide finger and thumb heating elements and feature Warming Textile Heated Insulation for maximum heat retention. These gloves keep your hands warm no matter how severe the weather is.Great for skiing, hiking, hunting, biking, shoveling snow and other  activities in the cold environment. These gloves will allow you to forget about the cold and let you focus more on enjoying your time outdoors.
LIMITED SUPPLIES AVAILABLE
HURRY!
SPECIAL OFFER EXPIRES IN:
txtcont:--:


:|~|:txtblclass:--:ba-7493458:|~|:ttl5cont:--:

$70.00  $34.99


:|~|:ttl5blclass:--:ba-7493482:|~|:ttl4cont:--:




:|~|:ttl4blclass:--:ba-7493457:|~|:ttl3cont:--:




:|~|:ttl3blclass:--:ba-7493488:|~|:ttl2cont:--:
Waterproof Heated Gloves
:|~|:ttl2blclass:--:ba-7493481:|~|:slctvrnt:--:17332868579395,17332868612163,17332868644931,17332868677699,17332868710467:|~|:shwqty:--:true:|~|:selclass:--:js-best-value-not-select:|~|:qty:--:1:|~|:prdurl:--:/cart:|~|:prdimgtp:--:variant:|~|:prdbtnltp:--:checkout:|~|:prdbtnelt:--:_self:|~|:prdbtncpt:--:BUY NOW!:|~|:prdbtnclass:--:bcss-7493461:|~|:prdbtnalign:--:zpa-button-alignment-center:|~|:prdblclass:--:ba-7493461:|~|:lblvisattr:--:data-hidden-label:|~|:lbltxtcont:--:BEST VALUE:|~|:lblmdltxt:--::|~|:lblblclass:--:ba-7493471:|~|:imgimgattr:--:alt="" src="https://cdn01.zipify.com/images/000/693/744/original/1/Screen_Shot_2018-09-20_at_3.19.38_PM.png":|~|:imgblclass:--:zpa-mobile-align--center zpa-align--center ba-7493473:|~|:img2blclass:--:zpa-mobile-align--center zpa-align--center ba-7493465:|~|:img2attr:--:alt="" src="https://cdn01.zipify.com/images/000/000/007/original/best_price_footer.jpg":|~|:handle:--:winter-heated-gloves-unisex-on-off-switch-with-led:|~|:dcrt2class:--:ba-7493479:|~|:dcrt1class:--:ba-7493478:|~|:crtmsgclass:--:pcma-7493461:|~|:bvuppclass:--:uca-7493471:|~|:bvprcsvclass:--:hidden mat-7493471:|~|:bvcrnrclass:--:hidden lat-7493471:|~|:brd2blclass:--:ba-7493467:|~|:brd1blclass:--:ba-7493469:|~|:addcrtmsg:--:Product has been added to cart
txtcont:--:


:|~|:txtblclass:--:ba-7493489:|~|:ttl5cont:--:

$140.00  $62.99

:|~|:ttl5blclass:--:ba-7493475:|~|:ttl4cont:--:




:|~|:ttl4blclass:--:ba-7493491:|~|:ttl3cont:--:




:|~|:ttl3blclass:--:ba-7493455:|~|:ttl2cont:--:
2 Pairs of Waterproof Heated Gloves 
Better Deal!

2 for $31.50 Each

:|~|:ttl2blclass:--:ba-7493477:|~|:slctvrnt:--:31127944233013,31127944265781,31127944298549,31127944331317,31127944364085:|~|:shwqty:--:true:|~|:selclass:--:js-best-value-not-select:|~|:qty:--:1:|~|:prdurl:--:/cart:|~|:prdimgtp:--:variant:|~|:prdbtnltp:--:checkout:|~|:prdbtnelt:--:_self:|~|:prdbtncpt:--:BUY NOW!:|~|:prdbtnclass:--:bcss-7493466:|~|:prdbtnalign:--:zpa-button-alignment-center:|~|:prdblclass:--:ba-7493466:|~|:lblvisattr:--:data-hidden-label:|~|:lbltxtcont:--:BEST VALUE:|~|:lblmdltxt:--::|~|:lblblclass:--:ba-7493494:|~|:imgimgattr:--:alt="" src="https://cdn01.zipify.com/images/000/693/742/original/1/2-pack.jpg":|~|:imgblclass:--:zpa-mobile-align--center zpa-align--center ba-7493463:|~|:img2blclass:--:zpa-mobile-align--center zpa-align--center ba-7493483:|~|:img2attr:--:alt="" src="https://cdn01.zipify.com/images/000/000/007/original/best_price_footer.jpg":|~|:handle:--:winter-heated-gloves-2-pack:|~|:dcrt2class:--:ba-7493460:|~|:dcrt1class:--:ba-7493484:|~|:crtmsgclass:--:pcma-7493466:|~|:bvuppclass:--:uca-7493494:|~|:bvprcsvclass:--:hidden mat-7493494:|~|:bvcrnrclass:--:hidden lat-7493494:|~|:brd2blclass:--:ba-7493493:|~|:brd1blclass:--:ba-7493464:|~|:addcrtmsg:--:Product has been added to cart
txtcont:--:


:|~|:txtblclass:--:ba-7493462:|~|:ttl5cont:--:

$210.00  $87.99

:|~|:ttl5blclass:--:ba-7493474:|~|:ttl4cont:--:




:|~|:ttl4blclass:--:ba-7493492:|~|:ttl3cont:--:




:|~|:ttl3blclass:--:ba-7493487:|~|:ttl2cont:--:
3 Pairs of Waterproof Heated Gloves
Over $120 Discount!

:|~|:ttl2blclass:--:ba-7493476:|~|:slctvrnt:--:31128049057845,31128049090613,31128049123381,31128049156149,31128049188917:|~|:shwqty:--:true:|~|:selclass:--::|~|:qty:--:1:|~|:prdurl:--:/cart:|~|:prdimgtp:--:variant:|~|:prdbtnltp:--:checkout:|~|:prdbtnelt:--:_self:|~|:prdbtncpt:--:BUY NOW!:|~|:prdbtnclass:--:bcss-7493472:|~|:prdbtnalign:--:zpa-button-alignment-center:|~|:prdblclass:--:ba-7493472:|~|:lblvisattr:--::|~|:lbltxtcont:--:BEST VALUE:|~|:lblmdltxt:--::|~|:lblblclass:--:ba-7493480:|~|:imgimgattr:--:alt="" src="https://cdn01.zipify.com/images/000/693/743/original/1/3-pack-gloves.jpg":|~|:imgblclass:--:zpa-mobile-align--center zpa-align--center ba-7493468:|~|:img2blclass:--:zpa-mobile-align--center zpa-align--center ba-7493490:|~|:img2attr:--:alt="" src="https://cdn01.zipify.com/images/000/000/007/original/best_price_footer.jpg":|~|:handle:--:winter-heated-gloves-unisex-on-off-switch-with-led-1:|~|:dcrt2class:--:ba-7493470:|~|:dcrt1class:--:ba-7493456:|~|:crtmsgclass:--:pcma-7493472:|~|:bvuppclass:--:uca-7493480:|~|:bvprcsvclass:--:mat-7493480:|~|:bvcrnrclass:--:lat-7493480:|~|:brd2blclass:--:ba-7493485:|~|:brd1blclass:--:ba-7493486:|~|:addcrtmsg:--:Product has been added to cart
:|zpendofcontent|: