3-in-1 Car Handle
50% DISCOUNT ON ALL
COLLECTIONS!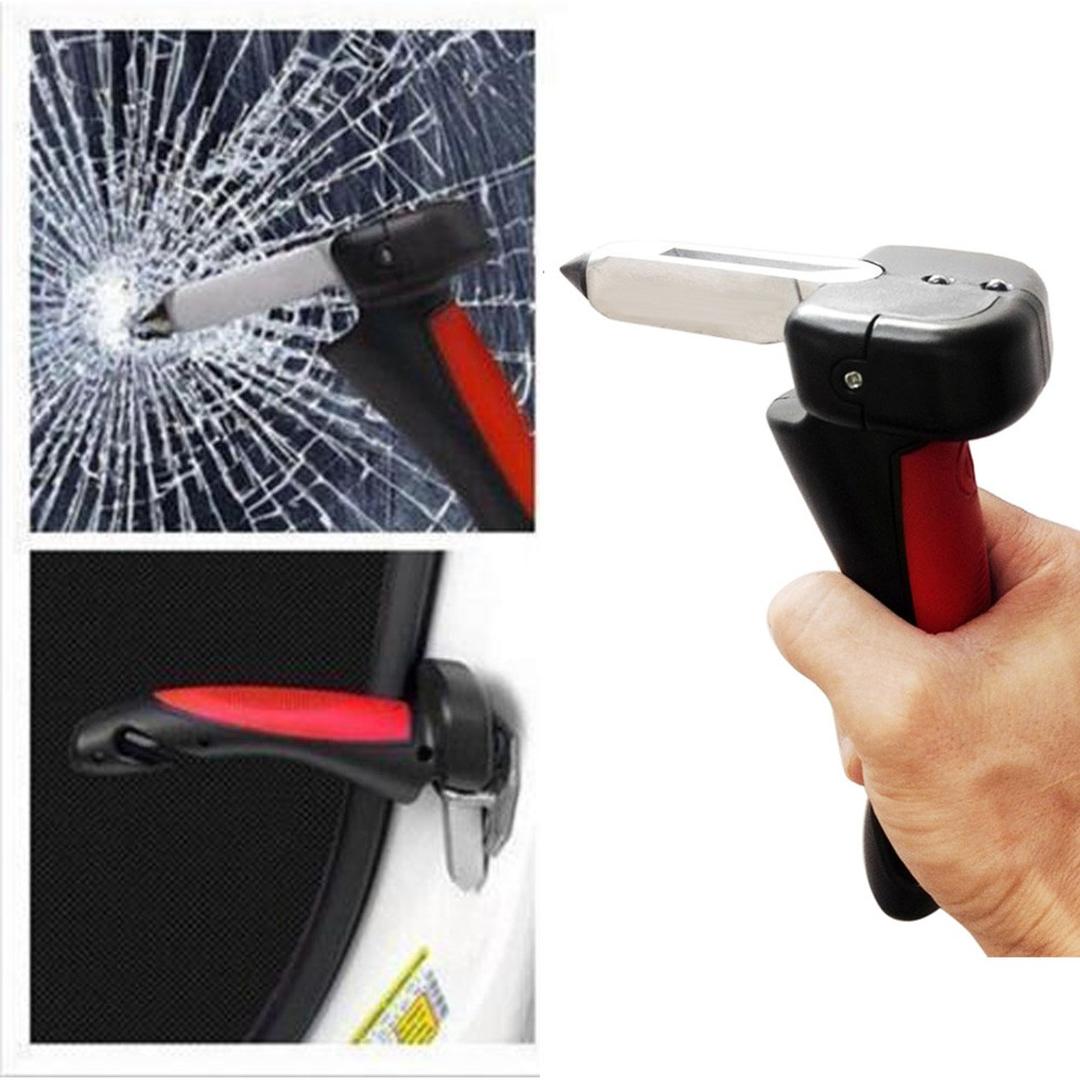 3-in-1 CAR SAFETY HANDLE!
ONLY $29.99!
The 3-in-1 Car Safety Handle  makes it easier to get into and out of your vehicle. It slides securely into the door latch and offers a comfortable, secure grip and stability for optimal mobility assistance. The sturdy forged aluminum construction supports up to 350 lbs while being small enough to fit conveniently in a door pocket or glove box!
The Car Handle is even great for emergency use! It has a built-in flashlight for extra illumination at night, and works as a seat belt cutter and window breaker!


50,000+ satisfied customers!

100% Customer Satisfaction Guarantee!
CAR HANDLE DISCOUNT:
ONLY $29.99!
REAL PEOPLE, REAL STORIES!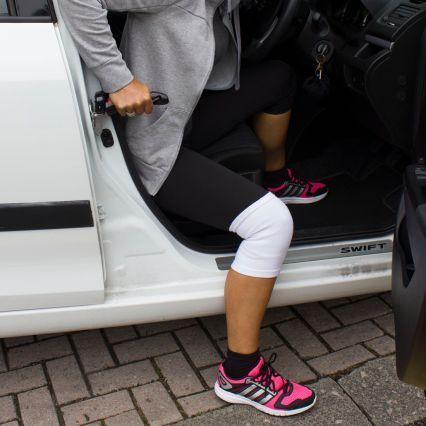 - Maria, 32
"I recently had knee surgery so mobility was hard for me. My 3-in-1 Car Safety Handle is a life saver! It makes getting in and out of the car much less painful."
PICK UP THE 3-in-1 CAR SAFETY HANDLE AT THE BEST PRICE: $29.99
Non-slip grip is comfortable to hold
Gives you the leverage to lift yourself up
Forged aluminum construction can hold 350 lbs
Stores away easily in your door or glove box
Gives you a handy grip so you won't slip on icy days
Built-in flashlight
Fits snugly into door latches
Car grip handle works with most vehicle makes and models
Works as a window breaker and seat belt cutter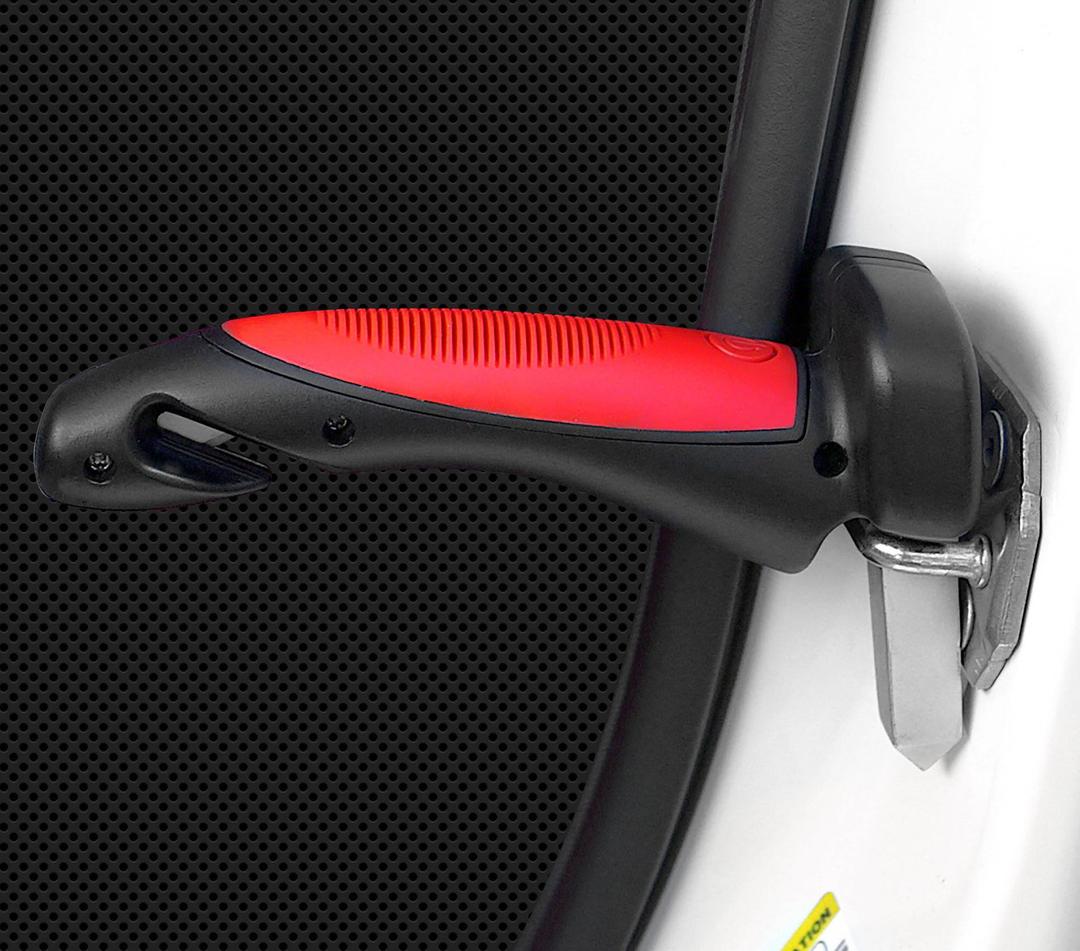 txtcont:--:
SPECIAL PRICE!
:|~|:txtblclass:--:ba-11121210:|~|:ttl5cont:--:

50% OFF!

:|~|:ttl5blclass:--:ba-11121208:|~|:ttl4cont:--:

$29.99


:|~|:ttl4blclass:--:ba-11121216:|~|:ttl3cont:--:

$59.99


:|~|:ttl3blclass:--:ba-11121226:|~|:ttl2cont:--:

1 Car Safety Handle!




:|~|:ttl2blclass:--:ba-11121215:|~|:slctvrnt:--::|~|:shwqty:--:true:|~|:selclass:--:js-best-value-not-select:|~|:qty:--:1:|~|:prdurl:--:/cart:|~|:prdimgtp:--:variant:|~|:prdbtnltp:--:checkout:|~|:prdbtnelt:--:_self:|~|:prdbtncpt:--:BUY NOW!:|~|:prdbtnclass:--:bcss-11121205:|~|:prdbtnalign:--:zpa-button-alignment-center:|~|:prdblclass:--:ba-11121205:|~|:lblvisattr:--:data-hidden-label:|~|:lbluptxt:--:BEST VALUE:|~|:lbltxtcont:--:BEST VALUE:|~|:lblmdltxt:--::|~|:lblblclass:--:ba-11121218:|~|:imgimgattr:--:alt="" src="https://cdn05.zipify.com/_UI9NnEqkJEKetjVVcJf0cSwE9A=/fit-in/960x0/7a92afd829c1495481f40471135d3a01/315tnbgtcxl-_sl500_ac_ss350_.jpg" sizes="960px,830px,720px,590px,450px,220px" srcset="https://cdn05.zipify.com/4Mgvrw-Ea_999PsWkvz57S0Nyc0=/fit-in/220x0/7a92afd829c1495481f40471135d3a01/315tnbgtcxl-_sl500_ac_ss350_.jpg 220w, https://cdn05.zipify.com/9gTK9ZAcP10yE1zIx2XK14PEieo=/fit-in/450x0/7a92afd829c1495481f40471135d3a01/315tnbgtcxl-_sl500_ac_ss350_.jpg 450w, https://cdn05.zipify.com/E_WEoQ-Cq5FJt29Wh1tDhZ3tkrE=/fit-in/590x0/7a92afd829c1495481f40471135d3a01/315tnbgtcxl-_sl500_ac_ss350_.jpg 590w, https://cdn05.zipify.com/nlwmrjjCIX1gVhT8rI6NoJ33a3w=/fit-in/720x0/7a92afd829c1495481f40471135d3a01/315tnbgtcxl-_sl500_ac_ss350_.jpg 720w, https://cdn05.zipify.com/U4auxwoRsSmmJNi8NNrMvycZVoo=/fit-in/830x0/7a92afd829c1495481f40471135d3a01/315tnbgtcxl-_sl500_ac_ss350_.jpg 830w, https://cdn05.zipify.com/_UI9NnEqkJEKetjVVcJf0cSwE9A=/fit-in/960x0/7a92afd829c1495481f40471135d3a01/315tnbgtcxl-_sl500_ac_ss350_.jpg 960w":|~|:imgblclass:--:ba-11121214:|~|:img2blclass:--:ba-11121219:|~|:img2attr:--:alt="" src="https://cdn01.zipify.com/images/000/000/007/original/best_price_footer.jpg":|~|:handle:--:3-in-1-car-safety-handle:|~|:bvuppclass:--:uca-11121218:|~|:bvprcsvclass:--:hidden mat-11121218:|~|:bvcrnrclass:--:hidden lat-11121218:|~|:bprcttlclass:--:hidden uat-11121218:|~|:addcrtmsg:--:Product has been added to cart
txtcont:--:


:|~|:txtblclass:--:ba-11121230:|~|:ttl5cont:--:

$25.50 EACH!

:|~|:ttl5blclass:--:ba-11121207:|~|:ttl4cont:--:

$50.99


:|~|:ttl4blclass:--:ba-11121217:|~|:ttl3cont:--:

$119.99


:|~|:ttl3blclass:--:ba-11121225:|~|:ttl2cont:--:

Car Safety Handle

Two Pack

:|~|:ttl2blclass:--:ba-11121228:|~|:slctvrnt:--::|~|:shwqty:--:true:|~|:selclass:--:js-best-value-not-select:|~|:qty:--:1:|~|:prdurl:--:/cart:|~|:prdimgtp:--:variant:|~|:prdbtnltp:--:checkout:|~|:prdbtnelt:--:_self:|~|:prdbtncpt:--:BUY NOW!:|~|:prdbtnclass:--:bcss-11121204:|~|:prdbtnalign:--:zpa-button-alignment-center:|~|:prdblclass:--:ba-11121204:|~|:lblvisattr:--:data-hidden-label:|~|:lbluptxt:--:BEST VALUE:|~|:lbltxtcont:--:BEST VALUE:|~|:lblmdltxt:--::|~|:lblblclass:--:ba-11121211:|~|:imgimgattr:--:alt="" src="https://cdn05.zipify.com/9vUJlS1dtf4okSjm-g_KLX5cysM=/fit-in/960x0/bea6f95914994042a3799d0bdc37b4eb/photo_2019-05-01_12-40-29.jpg" sizes="960px,830px,720px,590px,450px,220px" srcset="https://cdn05.zipify.com/6V4FoYBaVWFOv5J0nM3NgP_EIUI=/fit-in/220x0/bea6f95914994042a3799d0bdc37b4eb/photo_2019-05-01_12-40-29.jpg 220w, https://cdn05.zipify.com/lkHiSv-disWfUrg4-4KskQFBAME=/fit-in/450x0/bea6f95914994042a3799d0bdc37b4eb/photo_2019-05-01_12-40-29.jpg 450w, https://cdn05.zipify.com/mJwkFTIdWFHXUINK15Q5mwF7LOY=/fit-in/590x0/bea6f95914994042a3799d0bdc37b4eb/photo_2019-05-01_12-40-29.jpg 590w, https://cdn05.zipify.com/U_WhQtrCQWFZgqiObDFSi6USIls=/fit-in/720x0/bea6f95914994042a3799d0bdc37b4eb/photo_2019-05-01_12-40-29.jpg 720w, https://cdn05.zipify.com/Y0dFd5u7khfaIXHHuc3bE5-StHM=/fit-in/830x0/bea6f95914994042a3799d0bdc37b4eb/photo_2019-05-01_12-40-29.jpg 830w, https://cdn05.zipify.com/9vUJlS1dtf4okSjm-g_KLX5cysM=/fit-in/960x0/bea6f95914994042a3799d0bdc37b4eb/photo_2019-05-01_12-40-29.jpg 960w":|~|:imgblclass:--:ba-11121220:|~|:img2blclass:--:ba-11121213:|~|:img2attr:--:alt="" src="https://cdn01.zipify.com/images/000/000/007/original/best_price_footer.jpg":|~|:handle:--:3-in-1-car-safety-handle-bundle-of-2:|~|:bvuppclass:--:uca-11121211:|~|:bvprcsvclass:--:hidden mat-11121211:|~|:bvcrnrclass:--:hidden lat-11121211:|~|:bprcttlclass:--:hidden uat-11121211:|~|:addcrtmsg:--:Product has been added to cart
txtcont:--:
BIGGEST DISCOUNT
SPECIAL OFFER!

:|~|:txtblclass:--:ba-11121227:|~|:ttl5cont:--:

BEST DEAL!

:|~|:ttl5blclass:--:ba-11121206:|~|:ttl4cont:--:

$71.99


:|~|:ttl4blclass:--:ba-11121223:|~|:ttl3cont:--:

$179.99


:|~|:ttl3blclass:--:ba-11121224:|~|:ttl2cont:--:
Car Safety
Handle Triple Pack
:|~|:ttl2blclass:--:ba-11121229:|~|:slctvrnt:--::|~|:shwqty:--:true:|~|:selclass:--::|~|:qty:--:1:|~|:prdurl:--:/cart:|~|:prdimgtp:--:variant:|~|:prdbtnltp:--:checkout:|~|:prdbtnelt:--:_self:|~|:prdbtncpt:--:BUY NOW!:|~|:prdbtnclass:--:bcss-11121203:|~|:prdbtnalign:--:zpa-button-alignment-center:|~|:prdblclass:--:ba-11121203:|~|:lblvisattr:--::|~|:lbluptxt:--:BEST VALUE!:|~|:lbltxtcont:--:BEST VALUE:|~|:lblmdltxt:--:Save 40%!:|~|:lblblclass:--:ba-11121209:|~|:imgimgattr:--:alt="" src="https://cdn05.zipify.com/aVtrx1jTAvJRZDdvpckdnmaQh20=/fit-in/960x0/e190e8ed0d6c484da2dab4f102521c02/photo_2019-05-01_12-39-23.jpg" sizes="960px,830px,720px,590px,450px,220px" srcset="https://cdn05.zipify.com/J79CVxTsuwHQdZ1CljmUteqqkxA=/fit-in/220x0/e190e8ed0d6c484da2dab4f102521c02/photo_2019-05-01_12-39-23.jpg 220w, https://cdn05.zipify.com/zsPZ8yRZvEzI38P1Z2CmrJ5qcmw=/fit-in/450x0/e190e8ed0d6c484da2dab4f102521c02/photo_2019-05-01_12-39-23.jpg 450w, https://cdn05.zipify.com/iK544uVPulKtk6mlktS-pFNJWlw=/fit-in/590x0/e190e8ed0d6c484da2dab4f102521c02/photo_2019-05-01_12-39-23.jpg 590w, https://cdn05.zipify.com/AStY6we-qL_rYbLw4gjzltkYTYk=/fit-in/720x0/e190e8ed0d6c484da2dab4f102521c02/photo_2019-05-01_12-39-23.jpg 720w, https://cdn05.zipify.com/OZ9oKwRQub6fouz_YqC9d7zxFAw=/fit-in/830x0/e190e8ed0d6c484da2dab4f102521c02/photo_2019-05-01_12-39-23.jpg 830w, https://cdn05.zipify.com/aVtrx1jTAvJRZDdvpckdnmaQh20=/fit-in/960x0/e190e8ed0d6c484da2dab4f102521c02/photo_2019-05-01_12-39-23.jpg 960w":|~|:imgblclass:--:ba-11121221:|~|:img2blclass:--:ba-11121212:|~|:img2attr:--:alt="" src="https://cdn01.zipify.com/images/000/000/007/original/best_price_footer.jpg":|~|:handle:--:3-in-1-car-safety-handle-bundle-of-3:|~|:bvuppclass:--:uca-11121209:|~|:bvprcsvclass:--:mat-11121209:|~|:bvcrnrclass:--:lat-11121209:|~|:bprcttlclass:--:uat-11121209:|~|:addcrtmsg:--:Product has been added to cart
:|zpendofcontent|: